<![if !IE]> <![endif]>
Sludge Collecting System
<![if !IE]> <![endif]>
A sludge recovery unit can substantially reduce waste disposal and operation costs. For example, the Boss 2000 compacts and solidifies collected sludge, in the process cutting disposal costs to about one-fifth what they would otherwise be. Separate versions are available for oil booths and for water washing booths.
<![if !IE]>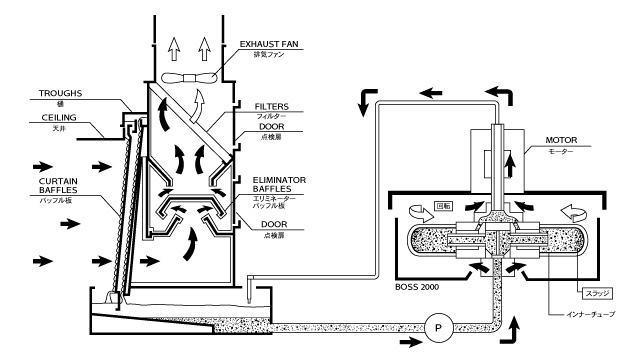 <![endif]>
Lineup
Sludge Collecting System for Oil Booth

Sludge recovery

Coating material sludge is collected and solidified into small pellets. Disposal and operation costs are reduced substantially.

Oil and sludge are separated using a special centrifugal method. The leftover sludge is condensed and solidified (into small waste plastic pellets), so disposal costs are approximately 1/5 of what they otherwise would be.

Paint sludge collection system for OIL BOOTH

Sludge recovery

OIL BOOTH dedicated paint sludge collection device

Utilizing the centrifugal force of 1300G, paint mixed with oil is automatically collected and separated into paint sludge and oil by centrifugation. The paint sludge is solidified and removed, and the clean oil is returned to the booth for reuse.