<![if !IE]> <![endif]>
Quality Environment Policy
ISO 9001/ ISO14001
<![if !IE]> <![endif]>
The Quality Environment Policy of TAKUBO ENGINEERING means our Coating Idea, too.
We recognize by ourselves that TAKUBO ENGINEERING is able to affect and also to contribute to the improvement of coating environment and global environmental protection by its activities, development, design and manufacturing of products.
Due to the important social responsibility, we, TAKUBO ENGINEERING, declare to contribute to the society by proceeding quality improvement and environment-pollution protection and also trying continuous improvement of Quality Environment Management System.
We comply with laws, regulations and other requirements which we could agree to.
We establish voluntary standards and manage them in technically and economically possible range.
In order to keep global environmental protection, we promote development of equipment with resource saving effect
We promote our activities based on resource saving, waste reduction and energy saving.
We try development and design of technologies, materials and products in considering quality and environment.
We supply the products which could give reassurance and profit to our customers.
February 1, 2020
Eiiji Sasaki
Representative Director,
TAKUBO ENGINEERING CO., LTD.
Solving problems in all aspects of the coating process.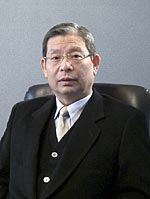 We believe that it is possible to find fundamental solutions to issues related to the coating environment, and that this must be realized in order to preserve the global environment. Simply changing single aspects will not improve the coating environment.
Takubo designs systems and develops products based on an integrated perspective that considers all elements affecting the coating process to be closely related, and aims to improve each of these elements in order to improve the coating environment. These elements include efficiency and ease of operation, as well as installation space, coating and energy consumption, environmental issues, and cost.
In our coating systems consisting of Takubo products we have realized methods for improving coating efficiency; minimizing the impact of the coating process on products, people, and the local community; achieving high-quality results in large volumes; and reducing costs by improving energy efficiency. Our products include coating robots that are truly "usable" and "dependable," rather than just being for show, revolutionary collection systems, safe and effective drying systems, and advanced clean room systems.
Takubo Engineering has truly pursued the goal of making improvements to all aspects of the coating process a reality. By eliminating waste we change everything. Look to Takubo to make these goals a reality.
February 1, 2020
Eiiji Sasaki
Representative Director,
TAKUBO ENGINEERING CO., LTD.