<![if !IE]> <![endif]>
AIR JETER
Electrical Dust Elimination System
<![if !IE]> <![endif]>
The Air Jetter is a high-performance and compact dust removal and antistatic unit that rapidly removes dirt or fluff from the work.
<![if !IE]>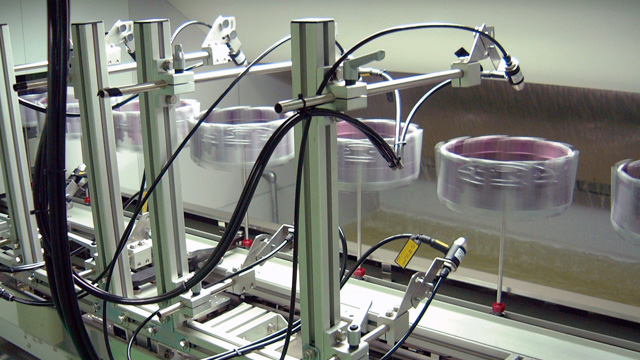 <![endif]>
The nonpolluting, energy efficient design uses an indoor air circulation system rather than an air compressor. It also eliminates static electricity that may have built up on the work pieces, making it ideal for use when coating work made of materials such as plastic. It is easy to control variables such as the air speed, and operation is simple. The effectiveness of the Air Jetter can be maximized by combining it with a clean room.

This unit is essential for high-quality and functional coating applications.
Features
Removes dust and eliminates static electricity.
Quickly eliminates dirt, fluff, and static electricity from work.
Space-saving, energy-efficient design.
Packs a high level of functionality into a compact unit. The air circulation system is safe and economical.
Excellent complement to a clean room.
Enables high-quality and functional coating when combined with a clean room.
Dimensions / Weight
| | |
| --- | --- |
| Dimensions | 1300 mm × 1900 mm × 1030 mm |
| Weight | Approx. 300 |
| | | |
| --- | --- | --- |
| Work Material | Plastic parts | |
| Work dimensions | Max. W 600 × D 600 × H 200 | |
| Work Weight | Max. 3 kg | |
| Pre-filter | 30/30 to 610 × 610 × diameter 50 × 1 sheet (disposable) | |
| Main filter | HEPA filter | |
| Conveyor | Aluminum frame belt conveyor | |
| Sliding door | Aluminum (with antistatic acrylic window), automatic vertically sliding door | |
| Power supply | 3-phase, AC 200 V, 50/60 Hz | |
| Air source | 5 kg/cm2 | |
| Power consumption | 1100W | |