<![if !IE]> <![endif]>
Work Jig related
<![if !IE]> <![endif]>
Work Jig related
<![if !IE]>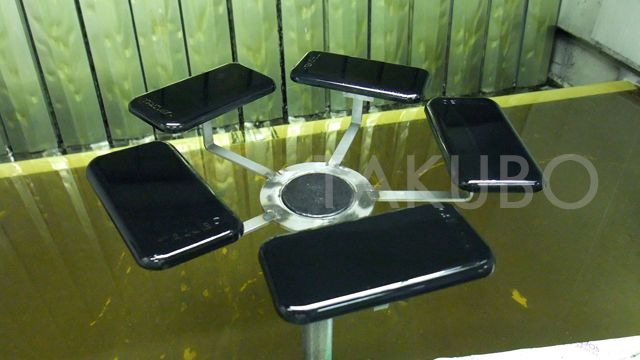 <![endif]>
 One of the important things for Robot Coating is Work Jig. Design and Structure of Jig make a big influence on Cost and Quality of the coating or on the Environment. Because Jig is the most important issue for the revolving coating technology "R-technology", Takubo Engineering is proposing the most appropriate Jig development for the Robot Coating in connection with the coating system.
Lineup
Custom Jigs for SOFTBOY PRO

Work Jigs

Custom jigs are a key element in R technology. The design of the jig determines the quality and production cost. This is why we support the development of an optimized custom jig for every work piece.

Work Dollies

Custom jigs require custom dollies. You can rely on TAKUBO Engineering for custom dollies that are perfectly matched to the conveyor units in your automated system.