<![if !IE]> <![endif]>
Concept of Coating System
(DATASS-300)
<![if !IE]> <![endif]>
The revolutionary concept of the networked coating system.
<![if !IE]>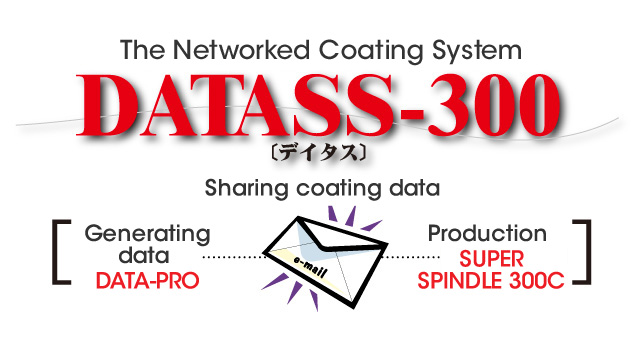 <![endif]>
Development work on the DATASS-300 began in 2005. It is based on a revolutionary concept: the networked coating system. The DATASS-300 is interposed between test robot systems and a SUPER SPINDLE system, transferring data between them with a high level of precision. Even with multiple coating sites in different locations, the test coating at all sites consistently demonstrates the same high quality in a volume production environment.
Since the remote coating sites can be located in different parts of the world, expansion on a global scale is possible. In addition, the production line does not need to be shut down each time test coating is performed. Thus, productivity is maximized.
DATASS-300
The DATASS-300 robot coating concept is based on the idea of separating the data generation and coating processes.
<![if !IE]>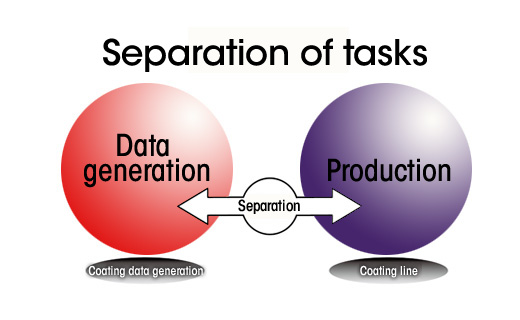 <![endif]>
The DATASS-300 derives from a managed coating system concept designed to achieve high-efficiency coating without waste, excellent quality, and reduced cost. It combines the SOFTBOY PRO/DATA-PRO custom data generation robots and SOFTBOY PRO/SUPER SPINDLE production robots in an integrated system. The result is a highly competitive production system that delivers
high-grade results at low cost.
Maintain uniform product quality at multiple plants located all over the world.
Comprehensive coating system offering a high level of control.
Rotating coating "R-technology" supports a wide variety of work types, including mobile phone handsets and mobile communications devices, car parts and interior trim, and parts for precision equipment.
<![if !IE]>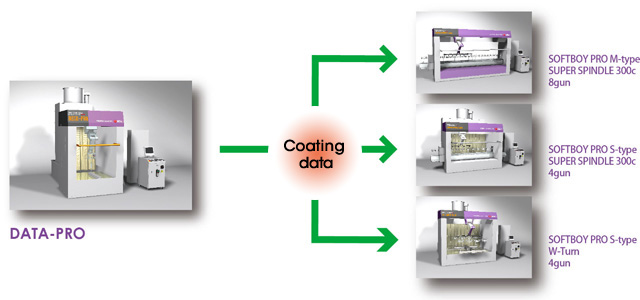 <![endif]> <![if !IE]>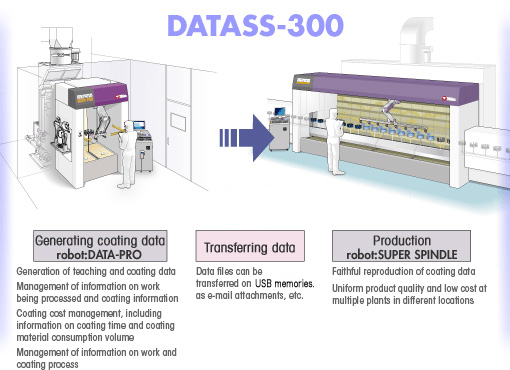 <![endif]>
Options / Related Product
<![if !IE]>

<![endif]> <![if !IE]>

<![endif]>