<![if !IE]> <![endif]>
OIL BOOTH for manual TB36-23BS
(OIL BOOTH)
Example of manual type of OIL BOOTH for coating
<![if !IE]> <![endif]>
With divider for manual Coating booth TB36-23BS OIL BOOTH
OIL BOOTH for manual Design example with partition
<![if !IE]>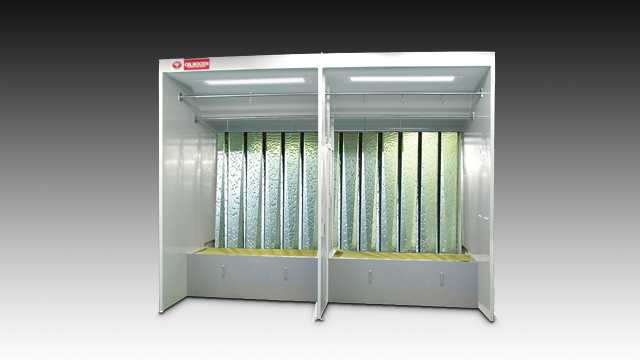 <![endif]>
 OIL BOOTH for manual is provided with dividers to improve workability. In addition, because of its high quietness, it has excellent performance that allows workers to spray without stress.
Coating booth with partition for manual TB36-23BS OIL BOOTH
Improve work environment in a quiet booth
<![if !IE]>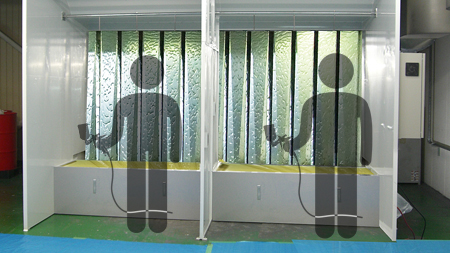 <![endif]>
 The low noise design of about 68db is quiet enough to talk in front of the booth. Stress-free work environment will be completed.
Safety enhancement explosion-proof lighting (option)
<![if !IE]>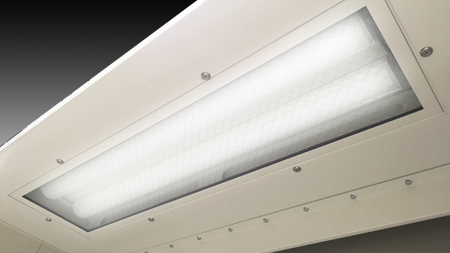 <![endif]>
 Safety enhancement explosion-proof lighting is standard equipment.
Sludge accumulation Rear tank
<![if !IE]>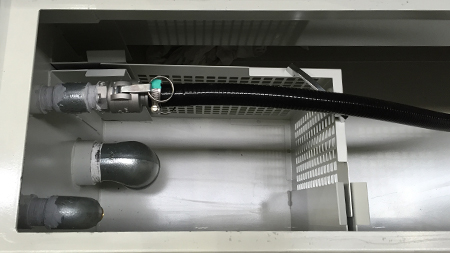 <![endif]>
 The accumulated coating sludge can be taken out with a dedicated scoop.
 By connecting the sludge collection system BOSS 2000 (option), which collects paint semi-automatically, the cost of industrial waste is greatly reduced, and the sludge treatment and maintenance work is greatly improved.
Simple structure Low noise Long service life
<![if !IE]>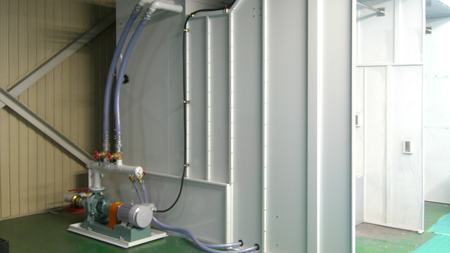 <![endif]>
 Low noise design of about 68db. Reduces stress on workers.
 Cleaning oil can be used semipermanently if sludge is removed carefully. There is no need for wastewater treatment equipment because it does not use water, and it is odorless. And the booth will not rust.
Optional Accessories
Sludge-collecting device, BOSS2000 (option)
<![if !IE]>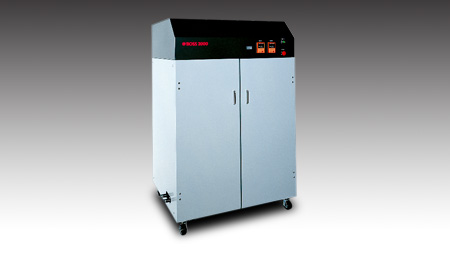 <![endif]>
 The paint sludge collected at the OIL BOOTH is sucked up. And separating the oil and paint by centrifugation at 1600G. The oil is returned to the booth. The paint sludge is semi solidified and taken out.
 The amount of industrial waste is reduced, the cost is significantly reduced, and the effort for sludge treatment is significantly reduced.