<![if !IE]> <![endif]>
Jou-lo mini
Testing Equipment for IH Drying [only for flat board]
<![if !IE]> <![endif]>
Designed specifically for color reference panels, this compact drying system for baked coatings applied to metal incorporates new Jou-lo technology. Not for sale.
<![if !IE]>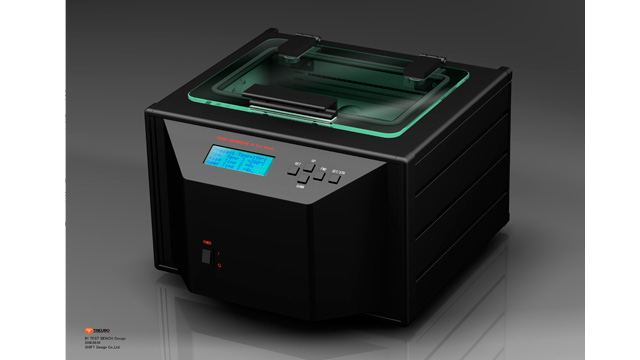 <![endif]>
Jou-lo technology is a coating drying method that employs electrical energy to realize a dramatically different drying system for baked coatings applied to metal. It was developed to provide benefits such as substantially reduced drying time, better energy efficiency, and reduced CO2 emissions.
Applications for Jou-lo mini
<![if !IE]>

<![endif]>
Assessing the conformance of (metal) work pieces
Developing coating materials suitable for induction heating
Testing the drying characteristics of water-based coating materials
Jou-lo mini features
Uniform heating and drying
Programmable temperature-rise control
Compatibility with baked water-based coatings for metal
Compact countertop design that is easily transportable
• Drying time varies depending on the work being coated.
• The magnetic coil configuration differs depending on the shape of the work piece.
Jou-lo technology
Jou-lo technology and induction heating
<![if !IE]>

<![endif]>
Electricity flows through the magnetic coil, generating a magnetic field. If a (metal) work piece is placed close to the coil, an eddy current flows through it when it is exposed to the magnetic field. The metal becomes warmer through the process of Joule heating, which is caused by its electrical resistance. Jou-lo, a coating drying technology exclusive to Takubo, makes use of Joule heating to dry the coating with heat emanating from the base material of the work itself, rather than heat from warm air as in conventional systems. It is less susceptible to quality problems such as pinholes or bubbles while providing shorter drying times.
3-stage setting, max. 250°C, up to 12 min.
<![if !IE]>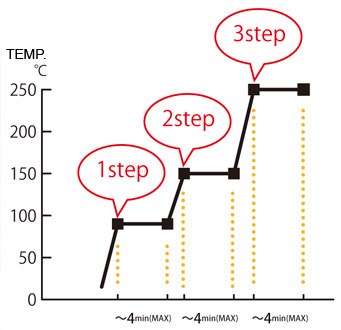 <![endif]>
The drying conditions (heating conditions) can be set for three stages, allowing free specification of the temperature. This makes it possible to obtain coating material performance data under a variety of temperature conditions. (The maximum settings are 250°C and 12 minutes.)
<![if !IE]>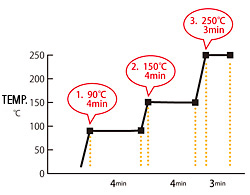 <![endif]> <![if !IE]>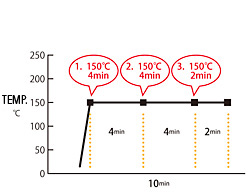 <![endif]>
Ability to monitor heating changes (option)
<![if !IE]>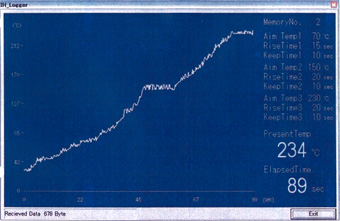 <![endif]>
It is possible to monitor the heating status on a personal computer via an RS-232C connection, making possible checking in real-time. In addition, the data obtained this way can be saved as a text file to a location of the user's choice and then used to generate tables or graphs with software such as Microsoft Excel for inclusion in reports, etc.
• Specifications and exterior design are subject to change without prior notice.
• Contact our Togane Technical Center for information regarding other metals.
• Note that these items are manufactured to order.
Dimensions / Weight
| | |
| --- | --- |
| Dimensions | 320 mm × 230 mm × 440 mm |
| Weight | 12.5 |
| | | |
| --- | --- | --- |
| Model | Jou-lo mini | |
| Heating method | High-frequency induction heating | |
| Work dimensions | Color reference panels (W 150 mm × D 70 mm × T 5 mm (max.)) | |
| Maximum heating temperature | 250°C max. | |
| Heating time | 12 min. max. | |
| Safety equipment | Heating shutoff switch | |
| Power supply | 100V | |
| Power consumption | 1kW | |
| Supported metals | Stainless steel, iron, aluminum, magnesium, titanium | |
Note: The Jou-lo mini is a product intended for industrial use. It is not suitable for household use.