<![if !IE]> <![endif]>
Coating Drying System by IH.
(Jou-lo)
<![if !IE]> <![endif]>
Drying takes place quickly at high temperature, reducing the amount of time needed to dry the baked coating. The drying system employs induction heating using electricity, making possible a more compact unit.
<![if !IE]>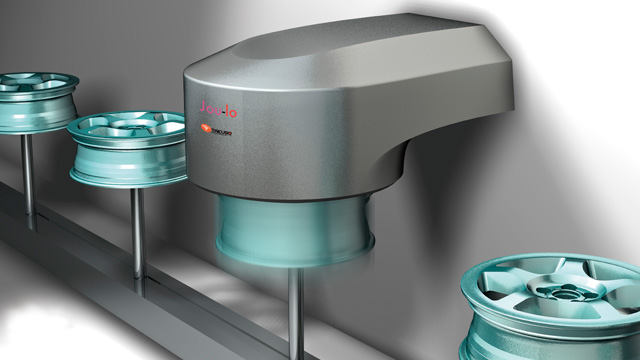 <![endif]>
Lineup
IH Induction Heating Drying System

Jou-lo is a coat baking system by induction heating using electricity.

Coating-drying system by Induction Heating using electricity, which can provide a short –time drying at high temperature, shortening of baking time, and miniaturization of facilities.
The conventional baking oven is a system that heats the inside of the oven and makes the work pieces dry by hot air using gas. Jou-lo drying system is an induction heating drying, that makes coating layers dry from the inside of the work pieces heating the basic metals by generating magnetic force with the coils. This is the same principle as that of IH cooking heater, which heats metal materials such as frying pan and kettle.

Testing Equipment for IH Drying [only for flat board]

Designed specifically for color reference panels, this compact drying system for baked coatings applied to metal incorporates new Jou-lo technology. Not for sale.

Jou-lo technology is a coating drying method that employs electrical energy to realize a dramatically different drying system for baked coatings applied to metal. It was developed to provide benefits such as substantially reduced drying time, better energy efficiency, and reduced CO2 emissions.