<![if !IE]> <![endif]>
OTHER BOOTHS
(Other coating booths)
<![if !IE]> <![endif]>
n addition to the OIL BOOTH, DRY BOOTH and FILTER BOOTH etc. are designed according to the application.
<![if !IE]>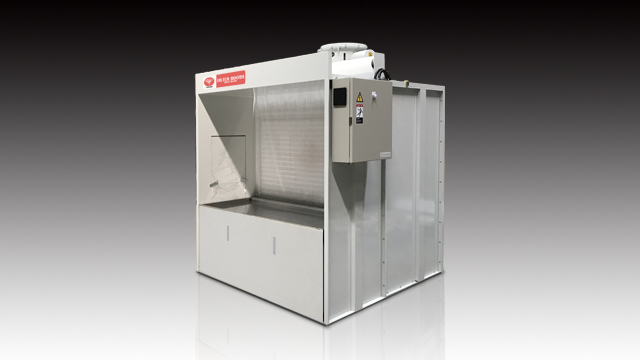 <![endif]>
FILTER BOOTH for coating tailored to production volume and paints. It is a coating booth for small-lot production with very little paints and other materials.
Lineup
Special order for coating booth

Booth

It is a coating booth for work components using a small amount of paint. For robot connection. This booth does not use any cleaning solution such as water or oil.

 The paint filter booth was designed to meet the needs of low-cost, high-performance booths in applying and producing extremely small amounts of material. The front of the booth is designed to be able to be installed, such as the coating robot Softboy Pro. A two-filter system catches and removes overspray. A compact and economical coating booth that eliminates excessive specifications.