<![if !IE]> <![endif]>
Software
(Questions and Answers Regarding Software)
Explosion-proof AC Servo Motor Q & A
<![if !IE]> <![endif]>
Software-related questions and answers are listed.
<![if !IE]>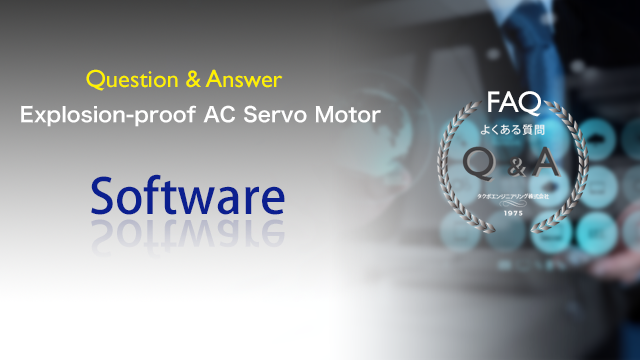 <![endif]>
Q. Is there an English-language version of SHANX software?
A. If the operating system on your computer is in English, the screen will be in English.
Q. When installing SHANX, is there no problem even if I do not use specified the USB conversion cable?
A. It is unnecessary if you only install the software.It is necessary to read and write data from the amplifier.
Q. There is a parameter input software as an option, but is it always necessary?
A. Parameters can be input from the amplifier itself, so there is no need to use software.However, it is useful to have the setting values entered or checked collectively from a PC.

Publication date: June 10, 2019