<![if !IE]> <![endif]>
DATA-PRO
<![if !IE]> <![endif]>
Robot System Developed Specifically for Generating Coating Data and Designed to Lower Coating Costs
<![if !IE]>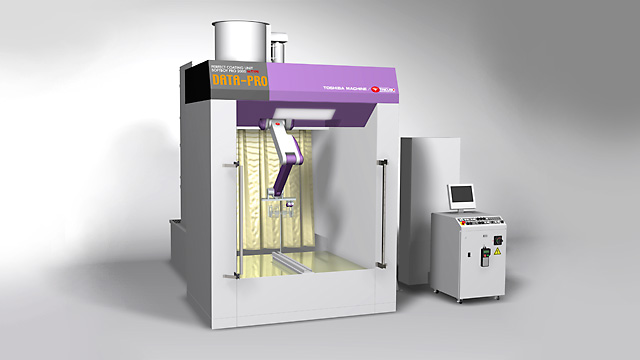 <![endif]>
DATA-PRO makes it possible to digitize and manage all essential information related to coating operations. It enables true digital coating. All essential data is generated and stored by DATA-PRO, including the coating material outflow volume, atomization pressure, and pattern pressure; teaching data and coating time; production volume; work details; and coating material details. The generated data files can be stored on USB memories to reproduce the exact same conditions on SOFTBOY PRO robots on the main production line. With DATA-PRO there is no need to stop operations on the production line, so top efficiency is maintained.
<![if !IE]>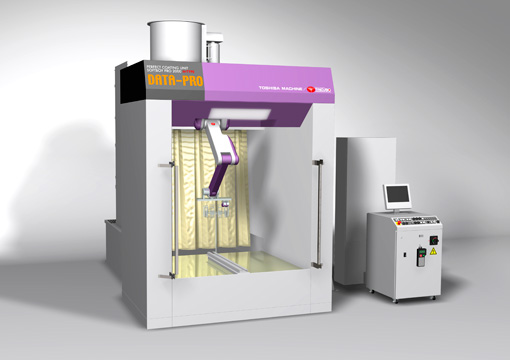 <![endif]>
Roles of DATA PRO
<![if !IE]>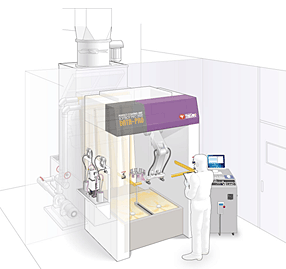 <![endif]>
Coating Condition Settings
Coating Time Control
Coating Material Consumption Volume Control
Production Time Control
Work Piece Management
Robot Operator Training
Prototype Fabrication
Coating Material/Coating Testing etc.
Functions
Separation of Data Generation and Actual Production Operations
In the past, generating coating data was performed on the main production line. This reduced operation and production efficiency and increased costs. DATA PRO is a system that separates data generation from the actual production operations. It is a dedicated data generation robot system developed to reduce coating costs. Since the main production line is not used for data generation, production efficiency can be increased substantially. The main production line can remain in operation while DATA PRO is being used to generate data for the next job.
Maintenance of Consistent Quality Among Plants in Different Locations
Coating data includes information on coating conditions, etc. If the SOFTBOY PRO on which the data will be used is in a remote location, the file generated by DATA PRO can be sent by e-mail. DATA PRO makes it possible to maintain consistent quality at production plants in different locations.