<![if !IE]> <![endif]>
SWAN ROBOT
<![if !IE]> <![endif]>
Questions and Answers regarding SWAN robot are described
<![if !IE]>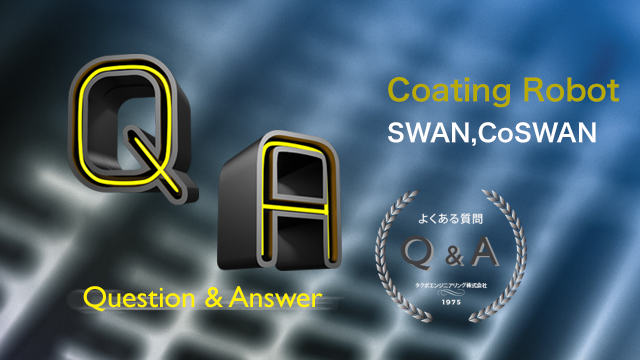 <![endif]>
Q&A about SWAN robot
Q. What is the reason why TAKUBO developed the original motor?
A. Existing motors are too big to move the robot as power source, and moreover there was no explosion-proof type motor in the world. That is why TAKUBO has developed an explosion-proof small-size motor originally.
Q. Why does the SWAN body get pearl painted on?
<![if !IE]>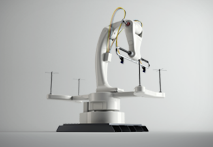 <![endif]>
A. Voluntary improvement of the working environment by the operators contributes to improvement of the coating quality as well. That is, the environment where the operators want to clean up the coating machine everyday. So we decided the color of SWAN to be pearl white so that the workers can have confidence and pride in their coating operation.
Q. Is SWAN suitable also for a conveyor line?
<![if !IE]>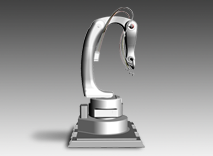 <![endif]>
A. Yes, it is possible. We have a type of SWAN robot without W-turn to be suitable for a conveyor line system.
Q. What kind of paint supply pump is the one cup system?
<![if !IE]>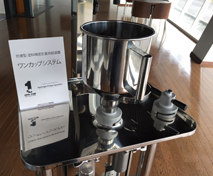 <![endif]>
A. It is a cup-filled precise paint supply device suitable for multi-kind and small-quantity production. Syringe pump and paint cup are connected to become a paint supply equipment.
Q. Can TAKUBO supply SWAN everywhere in the world?
A. Since we have got the explosion-proof certificates in Japan, China and Korea, we can supply it in the Asian area. Unfortunately because we do not have such certificates in the north America and Europe, however, we cannot supply now.
Q. What is the basic maintenance work of SWAN robot?
A. Maintenance work is very easy because of only four motor axes. The basic maintenance work items are to check the belt for the drive transmission, to grease the ball screws and others.
Q. What is the advantage to control by using PC?
A. The advantages of PC are easy operation of teaching, data creation and revision, and also easy management of such data.
Q&A about Spray Gun
Q. Is it possible for an operator to make maintenance work of the spray guns of Sukotti-gun series by himself?
<![if !IE]>

<![endif]>
A. The gun accompanying with SWAN robot is designed easy to disassemble and clean so that an operator can make maintenance work by himself.
Q. How many spray guns can SWAN load?
<![if !IE]>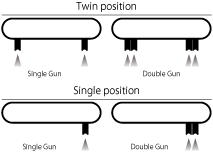 <![endif]>
A. It can load up to 4 guns, in which two guns each for right and left sides. It could be useful for under-coat and top-coat and so on.
Q&A about Revolving coiating
Q. What is the maximum diameter of the jig ring?
A. It is designed to manage the maximum φ500. If a bigger ring than this maximum size was used, the coating cost would be increased.
Q. How is the rotation speed (rpm) determined?
A. Rotation speed is to be set so that the peripheral velocity of the work outer diameter becomes 2 to 3 meters/second.
Q. Is it possible to make Wet-On-Wet coating?
A. Yes. Four-gun type in which two spray guns (called Double-gun) on one side (total 4 guns on right and left sides) makes it possible. Spray gun no.1 discharges A color and Spray gun no.2 does B color in Wet-On-Wet coating.
Q&A about CoSWAN
Q. What is the loadable capacity?
<![if !IE]>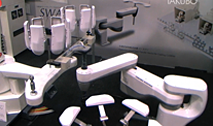 <![endif]>
A. The maximum weight is 5kg for the standard type. For your information, we have the 2-top W-turn type of SWAN robot, which is suitable to load heavy components such as automotive wheel.
Release date: July 4, 2017