<![if !IE]> <![endif]>
Coating robots
<![if !IE]> <![endif]>
Q&A about general items regarding coating robot are described.
<![if !IE]>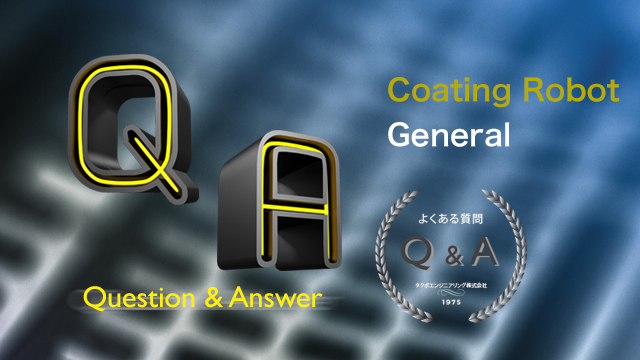 <![endif]>
Consultation
Q. Is it possible to ask for a consultation about teaching for the work or paint difficult to make coating conditions?
A. Yes. Our Full-time staff is corresponding to any kind of request such as inquiries or consultation about coating, coating demonstration, training, jig manufacturing, teaching advice.
Q. Is it possible to visit and see SWAN and other robots and also to ask for a coating test?
<![if !IE]>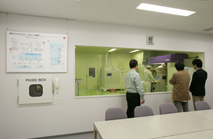 <![endif]>
A. At TOGANE technical Center, actual robot machines to be delivered are displayed. Also coating demonstration is available in the environment with clean room of Class 10,000. Not only watching but also coating demonstration for new models with new paints is available. We could make a proposal with jig designing.
Q. Is it possible to ask TAKUBO for a consultation about coating in general with paint?
A. Of course, yes, it is possible. We can give some advice about coating film quality, measures against dust defects, paint consumption volume, coating cost and also propose some total coating system.
Q&A about Maintenance
Q. What is the interval of replacement of paint hose?
A. We recommend to replace it once a year.
Q. What is the interval to make maintenance work for the robot?
A. Yearly inspection is necessary by law. You will be able to use the robot safely by making maintenance agreement when you conclude a purchase contract of the robot. And also you could ask for maintenance order when you want.
Q. How long can TAKUBO supply spare parts for the coating robots?
<![if !IE]>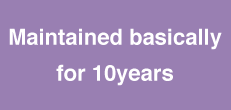 <![endif]>
A. Basically 10 years. We are supplying the spare parts immediately within 10 years. We will accordingly respond to the spare parts and products after 10 years. Regarding software, it depends on version-up or discontinued manufacturing by manufacturers. We will recommend upgrade of other OS if it becomes old because we cannot make maintenance work.
Q. Does TAKUBO have any service center in China or Taiwan?
A. Now we are planning to set such service gradually to make after-care service in Asian area.
Q&A about Education
Q. Does TAKUBO have any teaching education program?
<![if !IE]>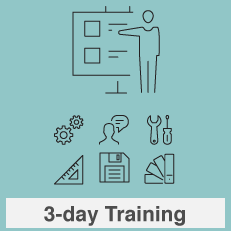 <![endif]>
A. Robot training program of 3 days is set in installation of the equipment. If you want more separately, additional technical traing will be available.
Q. How long does it take for an operator to learn how to make a teaching operation?
A. Basically it takes 2 to 3 days for training and then it is possible to have a working at a practical level. Regarding the operation level after that, the operator can improve his operation skill by performing the number of tasks. Actually coating is a very deep work because you have to consider every kind of factors such as paint, specifications, conditions, type and shape of work component and so on. It is also important to pursue the finishing quality or performance, film thickness, coating time, cost and others.
Q&A about Sales
Q. Is it possible to purchase products directly from TAKUBO?
A. Yes. We are managing direct selling and also selling through the agent designated by end user.
Q. Is it possible to set or sell the coating system in the western region?
A. Our products do not take certification such as CE(Communaté Européenne)in Europe. That is, it is not possible to export the products (explosion-proof motor) without CE mark to EU Member States (they reject to import). Therefore, we do not accept any sales in Europe. If the demand increases there, however, we will study to take such certificate from now on. In case of export to countries other than EU Member States, we have no problem to sell and install our products. Please do not hesitate to consult with us.
Release date: July 4, 2017