<![if !IE]> <![endif]>
Data generation Robot
(DATA-PRO Series)
DATA-PRO Series
<![if !IE]> <![endif]>
 DATA-PRO is an off-line robot only for data generation designed by the concept that a test coating work should be separated from a production line against the usual thought that test coating and coating data generation works are executed on the coating operation line.
Coating data generation by DATA-PRO
<![if !IE]>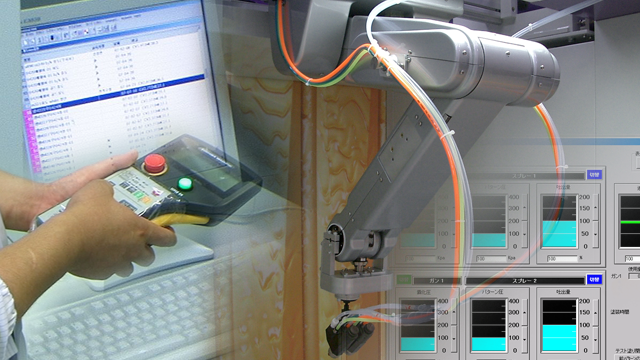 <![endif]>
 Small coating robot exclusively for coating data generation  It generates some data such as teaching, mixing color, conditioning, coating time and paint consumption volume. It is also very useful for training for the robot operator or for making some test sample works. If there are mass-productions facilities with SOFTBOY PRO series robots, the data made by DATA-PRO will be reproduced by a little setting, and also steady quality among the different location plants and improvement of productivity will be realized.
Lineup
Easy

Robot System Developed Specifically for Generating Coating Data and Designed to Lower Coating Costs
Roles of DATA-PRO
High quality of coating
Substantial cost reduction
Substantial reduction of coating material consumption
Reduction of color mixing works
Establishment of coating technology to achieve the high quality
Stable and same quality among the different factories located all over the world
Traceability of coating
Education and nurture for workers of the coating robot
Improvement of the coating technology level for engineers
Nurture and Training of the workers
Customer satisfaction
Production by the quality-controlled system satisfies customer's requirement.
It can flexibly manage the need of sample work manufacturing.
Clear indication of coating data (paint consumption and measure for environmental issues)
Compatibility of coating data
Stable quality in the different factories
<![if !IE]>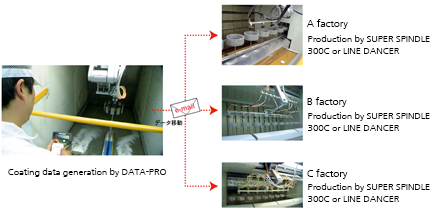 <![endif]>
The data compatibility makes the same quality among the different location factories and also keeps a stable quality.
Managing World Strategy and Globalization
<![if !IE]>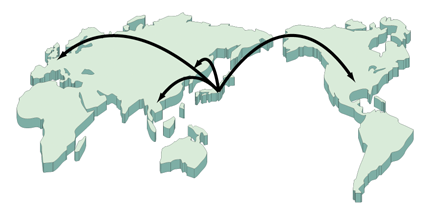 <![endif]>
Realizing the common quality in the world
DATA-PRO
<![if !IE]>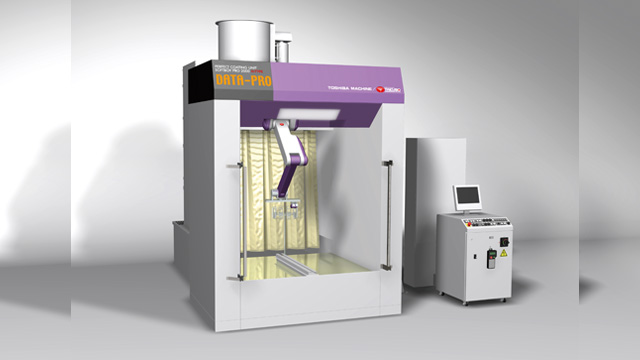 <![endif]>