<![if !IE]> <![endif]>
OIL BOOTH for low ceiling TB12-17BS
<![if !IE]> <![endif]>
Custom-made OIL BOOTH for coating. It is designed for low ceilings.
Designed for a ceiling height of 2400 mm. Low noise, long-life coating booth.
<![if !IE]>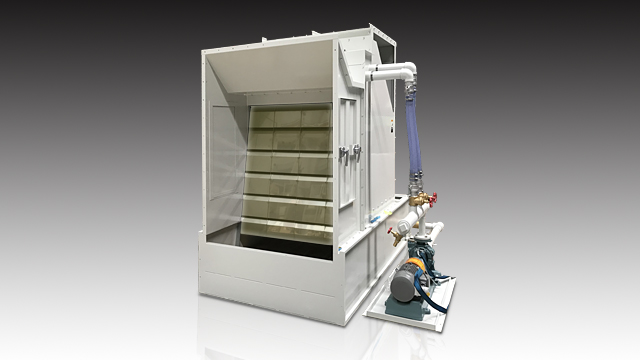 <![endif]>
 OIL BOOTH for low ceiling is designed for small paint rooms or low ceiling factorys. In front of the booth, coating robots such as SOFTBOY PRO can be connected. The axial fan is installed on the rear side and is within the ceiling height limit of 2400 mm or less.
Small custom-made OIL BOOTH that cleared ceiling height restrictions
Cleared the limit of ceiling height 2400mm or less  Small booth
<![if !IE]>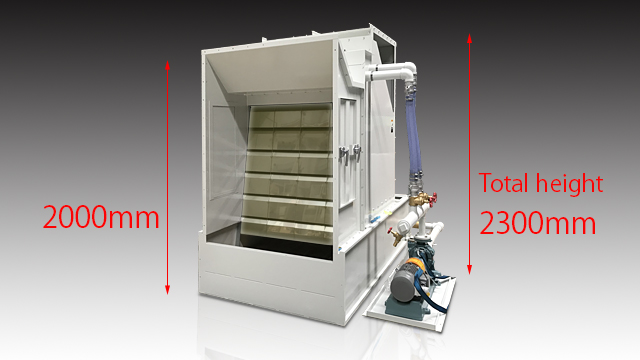 <![endif]>

 OIL BOOTH for low ceilings with an exhaust fan of 2300 mm in total height is designed to fit within a ceiling height of 2400 mm. In front of the booth, a coating robot such as SOFTBOY PRO will be installed.
Overspray collected by multiple fences of horizontal baffle plate and vertical baffle plate
<![if !IE]>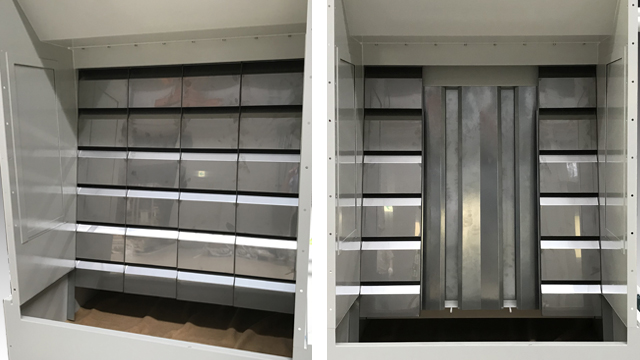 <![endif]>

 Takubo Engineering's OIL BOOTH, which uses oil as the cleaning solution, causes the overspray mist to collide with the oil and collects the mist. OIL BOOTH is provided with multiple fences, and the mist is repaired with the horizontal baffle plate, vertical baffle plate, eliminator plate, etc. In addition, there is no centrifugal pump sound (about 80 dB) when using water cleaning booths, and the 68-dB low noise design allows conversation in front of the booth. And it has super-long service life.
Finally, it catches all the mist with an accordion pleated filter.
<![if !IE]>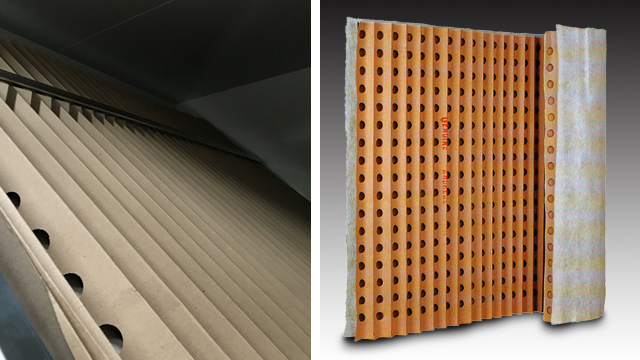 <![endif]>

 The mist that has passed through the eliminator at the final stage is caught by the accordion pleats filter with the non-woven fabric.
OIL BOOTH TB12-17BS drawing
<![if !IE]>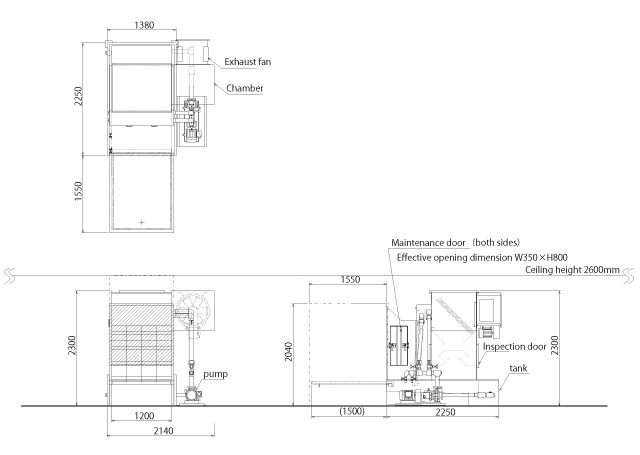 <![endif]>
OIL BOOTH TB12-17BS specification
| | | |
| --- | --- | --- |
| Hood Open Dimensions | W1,200mmxH1,700mm | |
| Mist-catch Filter | ANDREAE filter 1,000mm x 1,100mm | (31 pleats) |
| Specified Oil | TABO#100・TABO#300 | |
| Oil Volume | 700L | |
| Exhaust Fan Motor | Safety Explosion-proof(IKH3-FBKA21E) | 3φ AC200V 50/60Hz 1.5kW 1unit |
| Pump Motor | Safety Explosion-proof type for internal use EXEⅡ T3 | 3φ AC200V 50/60Hz 2.2kW 1unit |
| Hood Model | BB | |
| Standard Controlled Wind Speed for Hood | 0.5〜0.6m/sec | |
| Pressure Loss of Booth | 1.26 hpa | |
| Pressure Loss of Exhaust Duct | 1.44 hpa or less | |
| Hood Open Area | 2.040m2 | |
| Mist-catch Filter Area | 1.2m2 | |
| Options | Hanging wall, oil pan, chamber | , maintenance door |
Optional item
Hanging wall
Oil pan
Chamber
Maintenance door
Semi-automatic paint sludge collection system BOSS2000