<![if !IE]> <![endif]>
Custom Spray Guns
<![if !IE]> <![endif]>
A variety of custom spray guns optimized for Takubo coating systems are available, including electrostatic guns for coating metal work pieces and guns for powder coating materials.
<![if !IE]>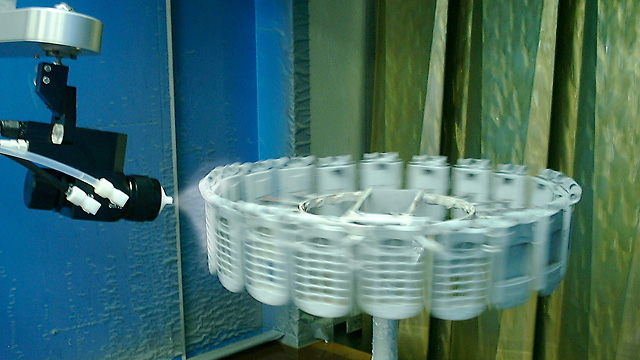 <![endif]>
Lineup
Gun for Powder Coating Materials

The Super Mgnum-powder gun was developed specifically to enable the application of powder coating materials with the Softboy Pro.

Automatic electrostatic gun

The second model of automatic electrostatic gun for SOFTBOYPRO, specifically for coating mobile phones made of magnesium. More compact size.

Automatic Electrostatic Gun

This automatic electrostatic gun is designed for use with the Softboy Pro and specialized for application of coatings to mobile phone handsets made of magnesium. It can also be used to coat work made of metals other than magnesium or as an air gun.