<![if !IE]> <![endif]>
R-08T Automatic Gun 2008
Sukotti Gun Series
<![if !IE]> <![endif]>
The R-08T automatic gun, part of the Sukotti gun series, is available with a nozzle and needle of either standard stainless steel or high-durability titanium. You can select the options that best match the coating material and the production environment.(Not for sale)
<![if !IE]>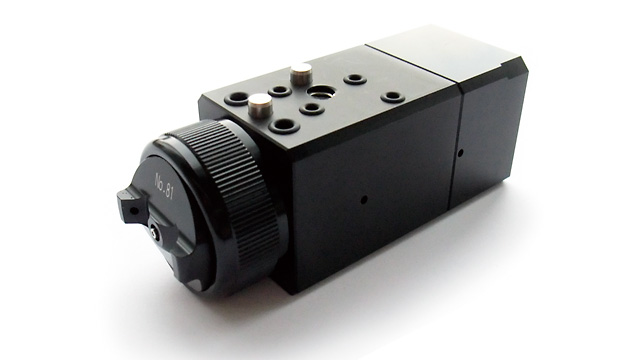 <![endif]>
The R-08T-SA gun, part of the Sukotti gun series, is an automatic two-stage retractable model featuring automatic needle position adjustment between the discharge and washing positions and was designed specifically for use with the Softboy Pro. It delivers excellent ultrafine atomization at low pressure and is a sophisticated automatic gun combining compact size, light weight, and high durability.
<![if !IE]>

<![endif]> <![if !IE]>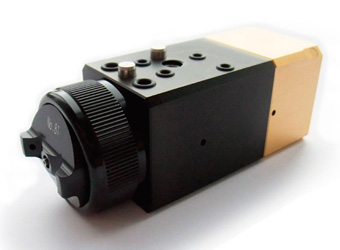 <![endif]>
The R-08T-TA gun features a nozzle and needle made of abrasion-resistant tungsten. In durability tests conducted by Takubo, tungsten nozzles and needles have been shown to be three times as long-lasting as their stainless steel counterparts, withstanding over 3 million spraying cycles as opposed to 500,000 to 1 million cycles.
Features
Ease of maintenance remains the same. The needle position can be changed automatically to the cleaning position for easier cleaning.
The air cap design reduces air consumption and enables more stable low-pressure ultrafine atomization.
The gun body is made of polyacetal plastic (POM), making it very lightweight.
The air cap position can be adjusted 90° vertically and horizontally, so there is no need to make adjustments during mounting.
More than three times as durable as stainless steel (R-08T-TA gun)
Dimensions / Weight
| | |
| --- | --- |
| Dimensions | 35 mm × 35 mm × 97.7 mm |
| Weight | 230 |
| | | |
| --- | --- | --- |
| Product number | T20GR08T-SA, T20GR08T-TA | |
| Nozzle diameter | 1.0 mm | |
| Air cap | No. 81 | |
| Needle operating pressure | Discharge: 250 to 400 kPa | |
| Extra air | Cleaning: 400 kPa | |
| Body material | Polyacetal plastic (POM) | |
| Supported coating materials | Solvent-based, water-based | |
| Air consumption | Atomizing pressure: 70 L/min. (100 mPa) | |
| | Pattern pressure: 75 L/min. (100 mPa) | |
| Spray distance | 80 to 120 mm | |
| Air use volume | 280 L/min. (300 kPa) | |
| Coating material discharge volume | 20 to 80 mL/min. | |